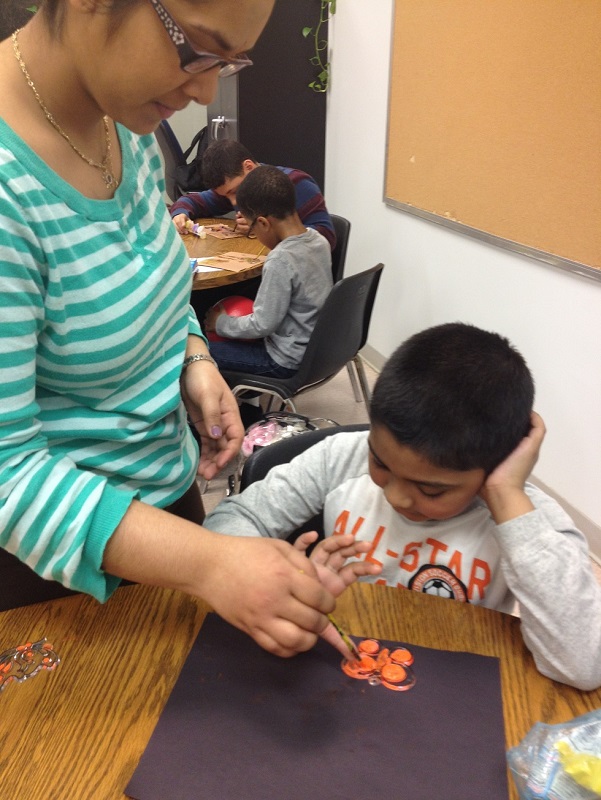 The After School Respite Program is a place where participants come to relax and enjoy a variety of activities. Our main focus is to help teenagers with developmental disabilities gain success in their ability to manage their free time.  The program provides activities that allow them to socialize, have fun and express themselves in a positive way.
Our staff,  experienced in working with young adults, provide activities such as dance, art and crafts, cooking classes, help with school homework, bowling, music, computer lessons power walking and video games.
Staff spend time with students in the community at local stores and restaurants to help them familiarize with all the resources around their neighborhood while at the same time becoming more active and independent in their community.
We are guided by the following principles to help teenagers develop their fullest potential:
Healthy

Teenagers have the right to nutritional menu items, recess and counseling opportunities. Healthy minds and bodies allow children and adults to be available to learn and grow. Students learn proper nutrition through cooking classes.



Safe

Physical and emotional safety is right. Teenagers should feel safe, trusted and respected.



Engaged

An engaged and connected student will demonstrate academic and other achievements. Innovation, collaboration, creativity and critical thinking of our teaching methods and interactions will engage student in learning.



Supported

Family, schools and communities must work together to promote academic, social, civic, ethical and emotional development.



Challenged

Teenagers should have access to learning and social opportunities, and academic challenges that are appropriate for their developmental abilities. The program follows the Board of Education schedule and is offered in the boroughs of Manhattan and the Bronx Monday through Thursdays from 3:00-6:00PM.

For more information please call (646) 753-1355  or email mmurray@lifespire.org