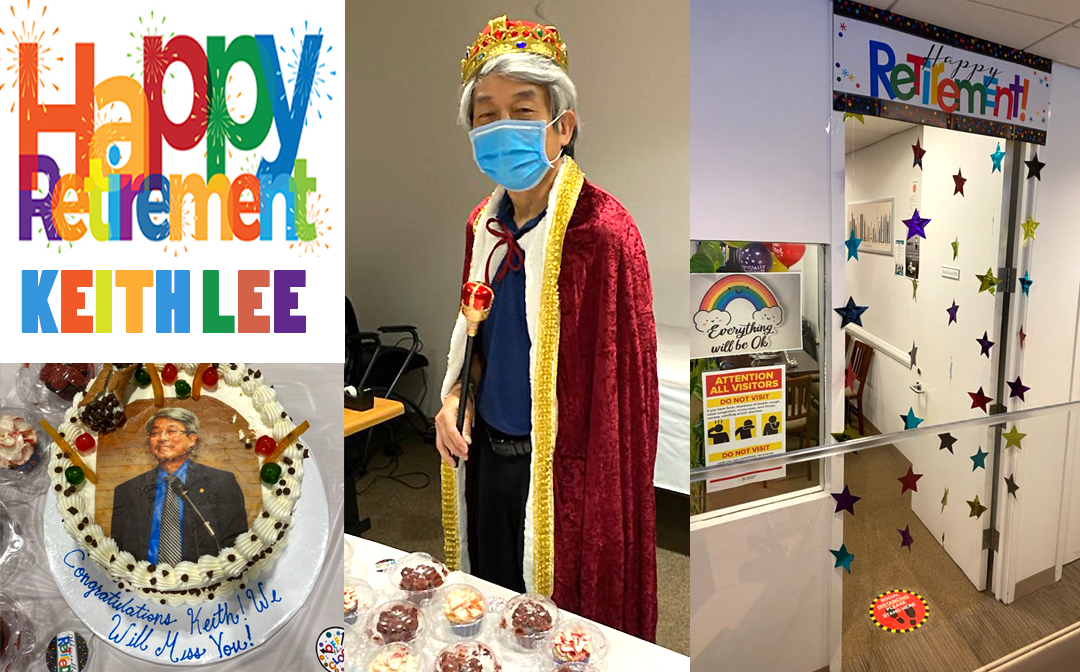 Faster than a speeding train... More powerful than a locomotive… Able to leap tall buildings in a single bound… Look up in the sky. Is it a bird? Is it a plane? No! It's Superman!
A stranger from another country who came to New York with power and abilities beyond those of mortal men. Superman who is able to change the course of our cash flow, he can bend Excel spreadsheets with his bare hands. And who, disguised as Keith Lee, while working a large human service provider fights a never-ending battle for truth, justice and the American way.
Keith came to the United States to attend graduate school at Penn State in 1979. He earned a Master's in Public Administration. Keith was hired on May 3, 1982 as a Statistician Builder. His skills were quickly recognized and he was promoted several times: Budget Analyst 1984, Assistant Business Manager 1986, Business Manager 1991, and Director of Finance 1992 and has been our CFO since 1996!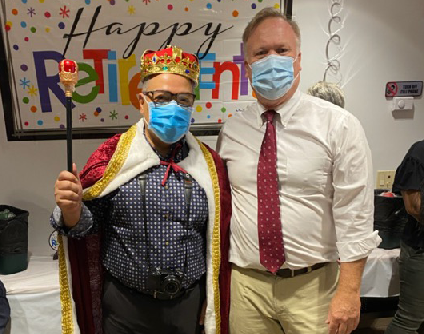 The words I am about to pen must be wrong! Keith Lee is retiring on August 28, 2020! Nooooo…!!
Lifespire was blessed to have such a capable leader watching out for our fiscal health and viability. As the CFO, Keith has coped with ever-changing regulations from OPWDD, new rules for filing the organization's CFR, multiple audits from various regulatory entities, increased health care and transportation costs. Then came a decade of no C.O.L.A. (cost of living adjustment), the ever changing leadership within OPWDD, on-going cuts by OPWDD and for the past six months –the COVID-19 pandemic! Despite all of these challenges, Mr. Lee has continued to perform in an outstanding manner. He has been working on a grant so Lifespire can capture some of the money we spent during the pandemic.
For the past year, he has mentored his replacement- Emilio Bonilla. We are in very capable hands with Emilio. Now that Emilio is replacing Keith, he will be known as Son of Superman. If you know the 1999 comic book, Jon Kent is the son of Lois Lane and Clark Kent!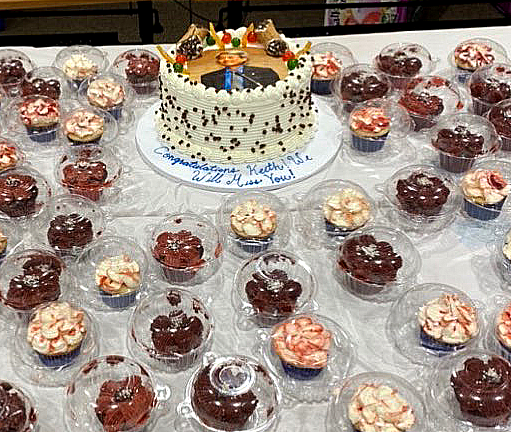 Keith is the hardest working CFO in the business! His sense of fairness, ethics, dedication and honesty is of the highest caliber. He is quick to point out Lifespire's success has been due to teamwork. He never failed to praise his staff for a job done well. Keith enjoyed the mentoring aspect of his position, building future leaders in his arena of accounting and finance.
When asked what he is most proud of, he quickly responds - his family: his wife, Mou, his two children Jamie and Chester and granddaughter –Nora. He joking adds his other family members- Jonny and Isabelle (his dogs). Workwise, Keith is most proud of moving Lifespire from a mom and pop operation to a professional organization providing the highest quality services while maintaining a "family like culture". He is equally as proud of his replacement- Emilio Bonilla.
Yes, it is true …Keith Lee …the Legend is retiring! Please join me in wishing Keith a "Happy Retirement"! We wish him and his family continued health, prosperity and joy! Please feel free to reach out and call him before he leaves.