Our residential program provides a variety of options based upon the level of support and/or training needed by each individual. Every Lifespire home offers the opportunity for each person to make choices in his/her life and become a productive member of his/her community. Lifespire has houses in all five boroughs of New York City as well as in Upstate New York. An individual who has a diagnosis of a developmental disability with accompanying adaptive or functional challenges  is eligible for our residential services.
Intermediate Care Facilities 
Intermediate Care Facilities (ICF) provide a round-the-clock program for a person with specific medical and/or behavioral needs who requires the maximum level of support and training in a community setting.
Individualized Residential Alternatives 
Individualized Residential Alternatives (IRA) are certified homes for one to fourteen people where the individual develops his/her community living skills through the Home and Community Based Waiver Program (HCBS).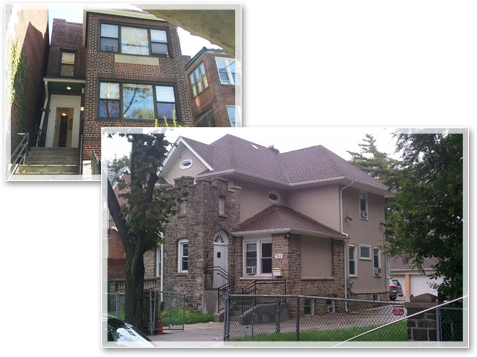 Supportive Apartments and Independent Living 
Supportive Apartment IRAs offer a setting designed to foster community inclusion for an adult capable of living with minimal supervision and support available in Manhattan, Brooklyn and Queens.
Lubin Center for Independent Living
Lubin Center for Independent Living is a Section 202 Housing Program under the auspices of the U.S. Department of Housing and Urban Development (HUD) for an individual capable of independent living and employment. Occupancy of this project is limited to persons with a developmental disability,  limited income and a critical need for housing.
Individualized Support Services 
Individualized Support Services provide non-certified housing options for a person who wishes to access independent living arrangements that are alternatives to traditional congregate care settings.
For more information please call our Residential Development and Intake Office at (212) 741-0100 ext. 4621 or email residential@lifespire.org