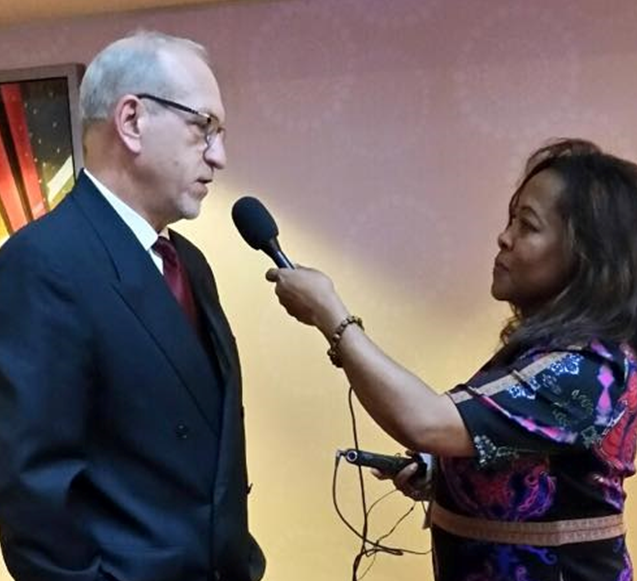 On October 28, Lifespire CEO Mark van Voorst and Director of Supported Employment Gillian Lebron presented at the New York Market Radio (NYMRAD) Community Leaders Day Meeting at the Manhattan Marriott Marquis. In attendance were news and public affairs directors of radio stations throughout the New York metropolitan area, including WABC, WCBS, WINS, WOR, and Bloomberg Radio.
At the meeting, community leaders discussed the challenges they face and how they cope with these issues. Radio stations can then tailor their programming to be more responsive to the communities they serve.
Mark spoke about Lifespire's mission, history, and recent strategy to open satellite Article 16 clinics at other agencies to cope with decreasing government funding. By consolidating services and reducing costs, Lifespire can continue to provide vital diagnostic, evaluation, and therapy services to individuals with developmental disabilities.
Gillian spoke about the success and challenges of Lifespire's Supportive Employment (SEMP) Services, which teach individuals job skills, assist them in job placement with companies such as Home Depot and Citifield, and provide ongoing counseling throughout the individual's employment.